Zanolli means silverware for special occasions, in the wake of a family tradition that has lasted since 1856 and stands out for quality, refinement and possibility of customization.
The Zanolli family has been working silver for four generations, continually improving the variety of its offer and at the same time preserving the attention for its customers typical of artisan production. Today the company has an extremely efficient structure that offers an increasingly qualified service, to guarantee full customer satisfaction.
The richness of the assortment allows you to choose between 40,000 different items, in silver and in other precious materials: favors, tableware, centerpieces, cutlery, frames, glassware, plaques and sports cups, promotional items and antique silverware are just a few examples of the range of products available, among the 150,000 pieces present on average in our warehouses.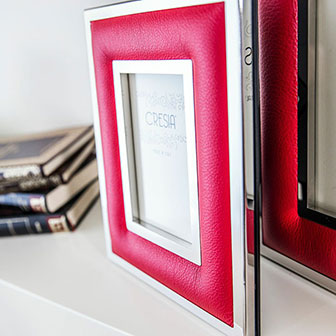 Each of these objects is designed to be an integral part of the furniture, whatever the style in which the interior was set up; our service staff devises the ideal combination together with the customer.
The online store presents a selection from our catalog for a quick purchase; for any other needs come and visit us in our showroom in Brescia. You will be greeted with the utmost cordiality by specialized staff who will help you find the item that best suits your needs; if you do not find it, we will produce or retrieve it for you.